Sport
P.E.
At Cranborne, we believe that sport and PE are an integral part of our lives. The skills that are learnt and developed throughout primary school are fundamental to allowing children to reach their full potential in later life. Our teachers are committed to ensuring that children are well-equipped with these skills and attitudes.
P.E. is taught twice a week. This includes one indoor session (gymnastics and dance) and one outdoor session (invasion games, striking and fielding games, net and wall games and athletics). Years 3,4 and 5 visit the local swimming pool, Furzefield Sports Centre, for weekly swimming lessons across one term, which is taught by trained swimming coaches and accompanied by our HLTAs and parent helpers. In Year 4 and 6, the children attend a residential school journey, where they develop their skills in outdoor and adventurous activities.
We are committed to upskilling class teachers in their P.E. subject knowledge and are using part of the Sports Premium government funding to allow teachers to work alongside skilled specialist teachers and coaches. Years 1 to 6 have benefited from working with a local coaching company, Primary Sporting Development (PSD), who have helped develop subject knowledge in gymnastics, dance and invasion games.
We also take part in several local competitions, including sporting tournaments and leagues in: football, netball, tag rugby, hockey, cricket, tennis, athletics, rounders and speed stacking, as well as dance shows with Mount Grace Secondary School.
For more information, please speak to Mrs Christoforou (4C)
Pupil Voice
Mrs Christoforou regularly interview pupils across the school to find out their views on how PE is going in our school.
"I love PE day. It's the best!"
Year 4
"In our PE lesson our teacher makes us work hard and is always making us challenge ourselves. In netball they ask us to do defending and more."
Staff PE
Even our staff keep active! Our staff compete in regular staff netball games where the children watch and learn more about the sport and feel inspired to be active.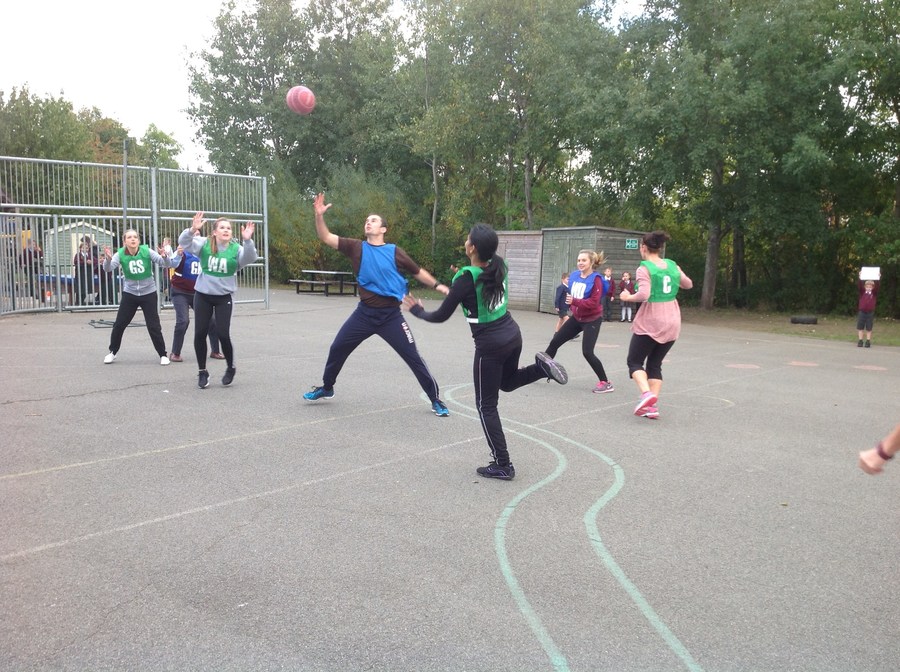 "PE makes me hot and my heart beats really fast!"
"In PE, we use lots of space and we are comfortable and spread out. We use the space well."
"The teachers show us what our skills should look like, or they use children as WAGOLLs"
Year 3
"I love P.E. because it is fun and stops me being tired."
"In P.E., I don't give up, just like Terry the Tortoise."
Year 6
"Our teacher(s) ask us to do stretches at the beginning of each lesson. Then, they do drills that pumps our adrenaline and usually make us sprint. These drills simultaneously teach us about a specific subject of the sport we are learning and generates a mass of sweat upon our body!"