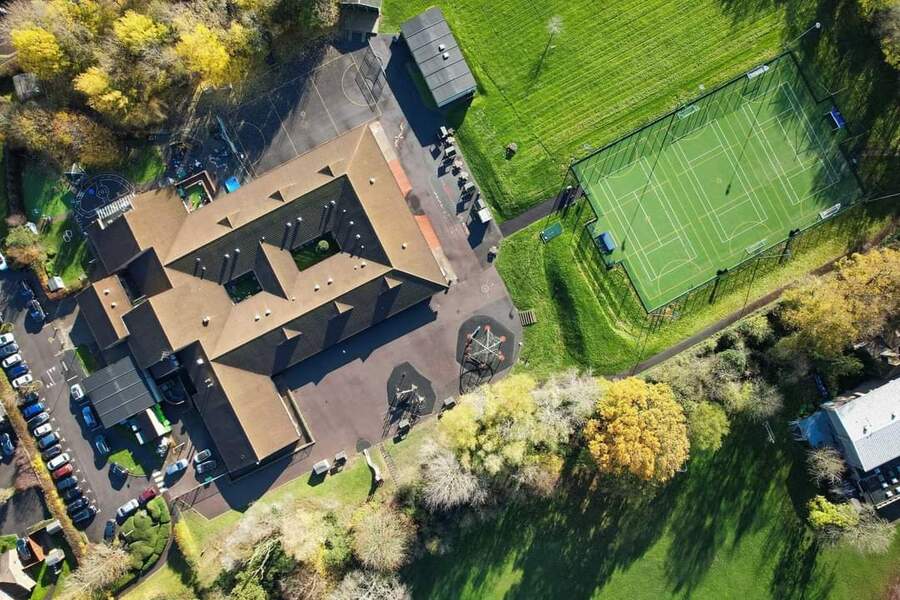 At Cranborne, we believe that sport and PE are integral to a healthy lifestyle. The skills that are learnt and developed throughout primary school are fundamental to allowing children to reach their full potential in later life. Our teachers are committed to ensuring that children are well-equipped with these skills and attitudes.
P.E. is taught twice a week. This includes one indoor session (gymnastics and dance) and one outdoor session (invasion games, striking and fielding games, net and wall games and athletics). Year 4 will be attending swimming lessons at the Furzefield Sports Centre, for weekly swimming lessons throughout the year. This is taught by trained swimming coaches and accompanied by our HLTAs and parent helpers. In Year 4 and 6, the children attend a residential school journey, where they develop their skills in outdoor and adventurous activities.
We are committed to upskilling class teachers in their P.E. subject knowledge and are using part of the Sports Premium government funding to allow teachers to work alongside skilled, specialist teachers and coaches. Years 1 to 6 have benefited from working with a local coaching company, Primary Sporting Development (PSD), who have helped develop subject knowledge and create exciting and engaging PE lessons where the children have the opportunity to showcase their skill and competitive nature in a variety of activities.
Furthermore, at Cranborne we use PE Passport. PE Passport is a fantastic teaching tool that all teachers and support staff can access and use very easily though iPads and computers. It helps teachers to deliver good, focused PE lessons and follow clear and well-structured units of work where the continued development of PE skills and learning is mapped out. There are a variety of activities for each individual lesson in each unit to help the children progress; including warm ups, skills introductions and game-based learning. As a result of using PE Passport, the progress of every child is clear and the teachers are able to track their progression through each year group very easily. As the children grow through the school, their PE skills will develop from skill-based learning in EYFS and KS1, to game-based learning in KS2.
We also take part in several local competitions, including sporting tournaments and leagues in a variety of sports, such as football, netball, tag rugby, hockey, cricket, tennis and athletics.
For more information, please speak to Mr Elias (5E)
PE Curriculum Map 2022-2023
PE Vocabulary Progression
Cranborne's Sports Clubs
At Cranborne, we run a variety of sports clubs aimed to expose the children to different sports and develop their interest, skill and enthusiasm. These clubs are delivered by our professionally trained sports coach and they run at lunchtimes and after school.
Parents can sign their child up to these clubs via Arbor and your child can start their journey to discover their love of sport and keeping fit, healthy and active!
The timetables for Summer 1 are as follows:
Lunchtime Club Timetable:

After-School Club Timetable:

Year 6 Play Leaders Lunchtime Club
As well as the clubs ran by our sports coach, our amazing year 6 Play Leaders will be running a lunchtime club on Tuesdays for year 1, and Fridays for year 2 on a designated area of the MUGA. The games the Play Leaders organise for this club will be energetic, fun, small-sided games, which will help promote active-learning at lunch time. It is an opportunity for the younger children to get involved in different sports they may not have tried before, and build confidence, teamwork skills and resilience. It is also a fantastic opportunity for our fantastic Year 6 Play Leaders to show their leadership qualities, to grow in maturity and be a responsible role model.
Parents can use Arbor to sign their child up for the Play Leaders club, which is free to join, and will be capped at 20 children from year 1 and 20 children from year 2.
Play Leaders Club Timetable:

British Values in PE at Cranborne
Here at Cranborne, we believe that British values have a part to play across the curriculum, including in PE.
Here is how PE at Cranborne embraces each of our British values:
Our MUGA
Our incredible MUGA (Multi Use Games Arena) is a fenced area that we use all year round for sports and PE. It has floodlights, which light up the entire surface, so it can be used in low light, and the winter months when days are shorter. The MUGA has lines marked out for different sports (football, netball, basketball, hockey and more) with nets attached to the side to separate out three different pitches. We have football nets, hockey nets, netball hoops, tennis nets and many more resources for a huge variety of sports and invasion games. The floor of our MUGA is a Multi-Surface GEN2 Synthetic turf, which helps to avoid serious injuries when children are practising their skills and competing.
Cranborne's MUGA is available for hire too, so if you are interested, you can enquire about availability through this link: Cranborne MUGA Hire