Parent Information Evenings are being held on Wednesday 18th September for all year groups. The timings for each year group can be found here in the School Calendar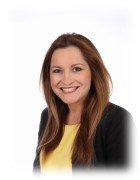 Welcome
Welcome
It is my privilege to welcome you to Cranborne School and an honour to serve as the Headteacher. Our school is a place of fun, laughter, learning and a willingness to succeed; to be the very best we can be. We recognise that children are uniquely different - all possessing different skills and abilities. At Cranborne, we nurture the talents of individuals and celebrate their efforts and achievements.
Children are happy here. They feel safe, secure and able to express themselves. There is an exciting and energetic atmosphere at our school - it is a place full of positivity and opportunity. Staff thrive on the challenge of creating the highest standards of learning and children engage willingly, eager to learn more.
We understand the importance of excellent home/school partnerships and for this very reason, encourage strong parental input into their child's education. We operate an open door policy and are open to new ideas and suggestions.
It is my view that education is the key to a successful future. As worldwide opportunities become more accessible in terms of careers, children of today are now competing internationally. It is therefore crucial that our children are fully equipped to compete with students across the world. With this in mind, we have very high expectations. We strive to achieve academic excellence and create an environment where young minds can flourish.
I hope that you find the information on our web page useful - please feel free to contact us should you have any queries.
Mrs Claire Keilty BEd hons NPQH
Headteacher
School Tours
We hold tours of our lovely school to coincide with the key admission dates into Nursery and Reception. If you would like a tour with our Headteacher Mrs Keilty, please email howarths@cranborne.herts.sch.uk to book your place.
We currently have spaces on the below dates:
Tuesday 17th September at 9.15am - FULLY BOOKED
Tuesday 1st October at 9.15am
Friday 11th October at 1.30pm
Tuesday 5th November at 11am
You will be able to meet some of the teaching staff, see the children in action in their classrooms and have an opportunity to ask any questions.
We would ask that, wherever possible, you make other arrangements for your children on all of our tours, as we believe this will enable you to get the best out of your visit.
Latest School Calendar Events
Year 6 Victorian Day

17

Sep

2019
Nursery & Reception Parent Information Evening

18

Sep

2019

3:30 pm - 4:30 pm
Year 5 & Year 6 Parent information evening

18

Sep

2019

4:30 pm - 5:30 pm
Year 1 & Year 2 Parent Information Evening

18

Sep

2019

5:30 pm - 6:30 pm
Year 3 & Year 4 Parent Information Evening

18

Sep

2019

6:30 pm - 7:30 pm