Class Assembles will start on Thursday 16th January and will run every Thursday morning with every class participating on their chosen week,. Please click here to check the calendar for the date of your child's class assembly.
Safeguarding Statement
We are committed to listening to children and keeping them safe. If you ever have any concerns for the safety or wellbeing of a child, please speak to the Designated Safeguarding Leads (DSLs):
Claire Keilty - Headteacher
Rachael Wood - Deputy Headteacher
Faye Lyness - Learning Mentor
Emma Dubberley - SENDCo
Sarah Cooper - Year 3 Teacher
Kate Adams - Year 2 Teacher
Lesley Davis - Year 3 Teacher
If none of the above are available, call Children's Services :
0300 123 4043
Safeguarding concerns should never be delayed. Always treat them as urgent.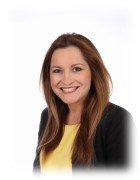 Welcome
It is my privilege to welcome you to Cranborne School and an honour to serve as the Headteacher. Our school is a place of fun, laughter, learning and a willingness to succeed; to be the very best we can be. We recognise that children are uniquely different - all possessing different skills and abilities. At Cranborne, we nurture the talents of individuals and celebrate their efforts and achievements.
Children are happy here. They feel safe, secure and able to express themselves. There is an exciting and energetic atmosphere at our school - it is a place full of positivity and opportunity. Staff thrive on the challenge of creating the highest standards of learning and children engage willingly, eager to learn more.
We understand the importance of excellent home/school partnerships and for this very reason, encourage strong parental input into their child's education. We operate an open door policy and are open to new ideas and suggestions.
It is my view that education is the key to a successful future. As worldwide opportunities become more accessible in terms of careers, children of today are now competing internationally. It is therefore crucial that our children are fully equipped to compete with students across the world. With this in mind, we have very high expectations. We strive to achieve academic excellence and create an environment where young minds can flourish.
I hope that you find the information on our web page useful - please feel free to contact us should you have any queries.
Mrs Claire Keilty BEd hons NPQH
Headteacher
Latest School Calendar Events
Friends of Cranborne Penny War Week

20

Jan

2020
4S Class Assembly

23

Jan

2020

9:05 am - 10:05 am
6B Class Assembly

30

Jan

2020

9:05 am - 10:05 am
Young Voices : Year 4, 5 & 6 Choir Performing at O2 Arena

03

Feb

2020
6H Class Assembly

06

Feb

2020

9:05 am - 10:05 am
School Tours
We hold tours of our wonderful school to coincide with key admission dates into Nursery and Reception. If you would like a tour with our Headteacher, Mrs Keilty, please email our Admissions Assistant howarths@cranborne.herts.sch.uk to book a space.
We currently have availability on tours on the following dates:
Thursday 9th January 2020 at 9:15am
You will be able to meet some of our teaching staff, see the children in action in their classrooms and have a opportunity to ask any questions you may have.
We would ask that, wherever possible, you make other arrangements for your children on all of our tours, as we believe this will enable you to get the best out of your visit.