Alan Cocker (cockera) on: Headteacher's Blog
Although a short week we have packed a lot in. Year 3 have had a wonderful trip to St. Albans Verulamium as part of their learning on the Romans.
We also had our cheerleading and street dance celebration. Unfortunately I missed this but was told they put together a great performance.

The footballers had a great result yesterday at the Furzefield Tournament. Our A Team won the Gold cup without conceding a goal! Our B team made it to the 3rd/4th playoff and won this as well! In addition to this the staff from other schools sent messages noting the excellent sporting conduct of our our Year 6 referees, for example:
'I just wanted to say how much the year 3/4 football team enjoyed today's tournament ! The year six children that refereeing and helping were brilliant and a credit to your school , they were both helpful and polite. Once again thank you very much.' (Toni Johnson, St.Giles)
A really good send off for Mr Johnson in his last week at Cranborne. I am sure you will join me in congratulating him on his promotion and wish him well. We will miss him very much.
Yesterday was also a great pleasure for me as we had our second Super-Learner Tea Party. Children from each class have been identified as super-learners for persistence, resilience, creativity, making connections and collaborating effectively. To celebrate we held a tea party and awarded them with badges and certificates. Their photos should be in the next edition of the Welwyn and Hatfield Times. It makes me very proud to see our children developing life long learning skills. A big well done to everyone involved!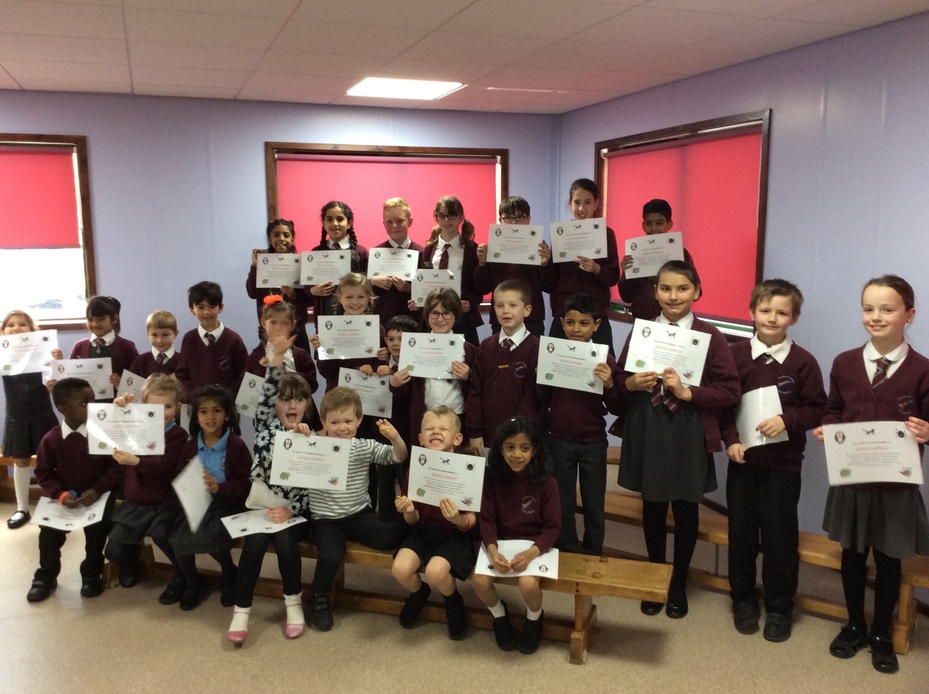 We also had a fantastic open day yesterday in foundation stage. Thank you to those parents and relatives who were able to join in and share in the learning of their children. It is wonderful to see how well the children have matured and settled into their learning. They really enjoyed showing you around. Thanks also to the foundation team for being so open.
Looking back on this term it is great to see how well the children are learning. They are rising to the higher expectations of the new curriculum. We have had a successful spring term and are well placed to prepare your children for their next phase of education during the summer term. I hope you have a safe and happy Spring term break and look forward to everyone returning for the Summer Term.
---