Headteacher's Blog
Alan Cocker (cockera) on: Headteacher's Blog
What a busy week! Must say that I had a fantastic time in Reception with children in RP who have been working on doubling. I walked into a classroom where they were having a 'Rap Battle'; singing and dancing double facts. I was so impressed with their doubles knowledge and their performing skills. The paper chains and other accessories they had made to enhance their rapping image where also spectacular. A big thank you to everyone who attended parent's evening this week and for those who completed our questionnaire. I will get a summary to you once finished analysing but some really positive responses and useful comments for helping us to be even better! It was also great to complete pupil progress meetings and see how much progress the children are making from the Autumn term. I always think this term is so important as it provides us with a pretty clear run of continuous teaching and learning. Please keep supporting your children with key skills and make use of resources like 'Mathletics'. Thanks to Year 6 pupils who entered the Cranborne Dragon's Den this week. Some brilliant ideas, well produced materials, with good market research. I am certainly looking to invest in a few ideas so far and look forward to seeing the remaining pitches in the coming days! I have also seen some amazing writing and maths work this week across the school. I am also busy selecting information from 2CC who have produced a children's version of a school prospectus. I might even add to the our school prospectus web page if they turn out to be as good they started. My personal highlight looking back this week, was having the chance to teach fractions in Year 2 with Mr. Balchin - the children were so good at thinking and making connections. I can't wait to come back on Tuesday next week! The week ended with a brilliant assembly organised with the help of Mrs Khan and Dylan's parents. We had the local MP, Oliver Dowden, visit and explain life as an MP. The children asked some brilliant questions. They would be a challenge for any member of a panel on Question Time. Enjoy your weekend!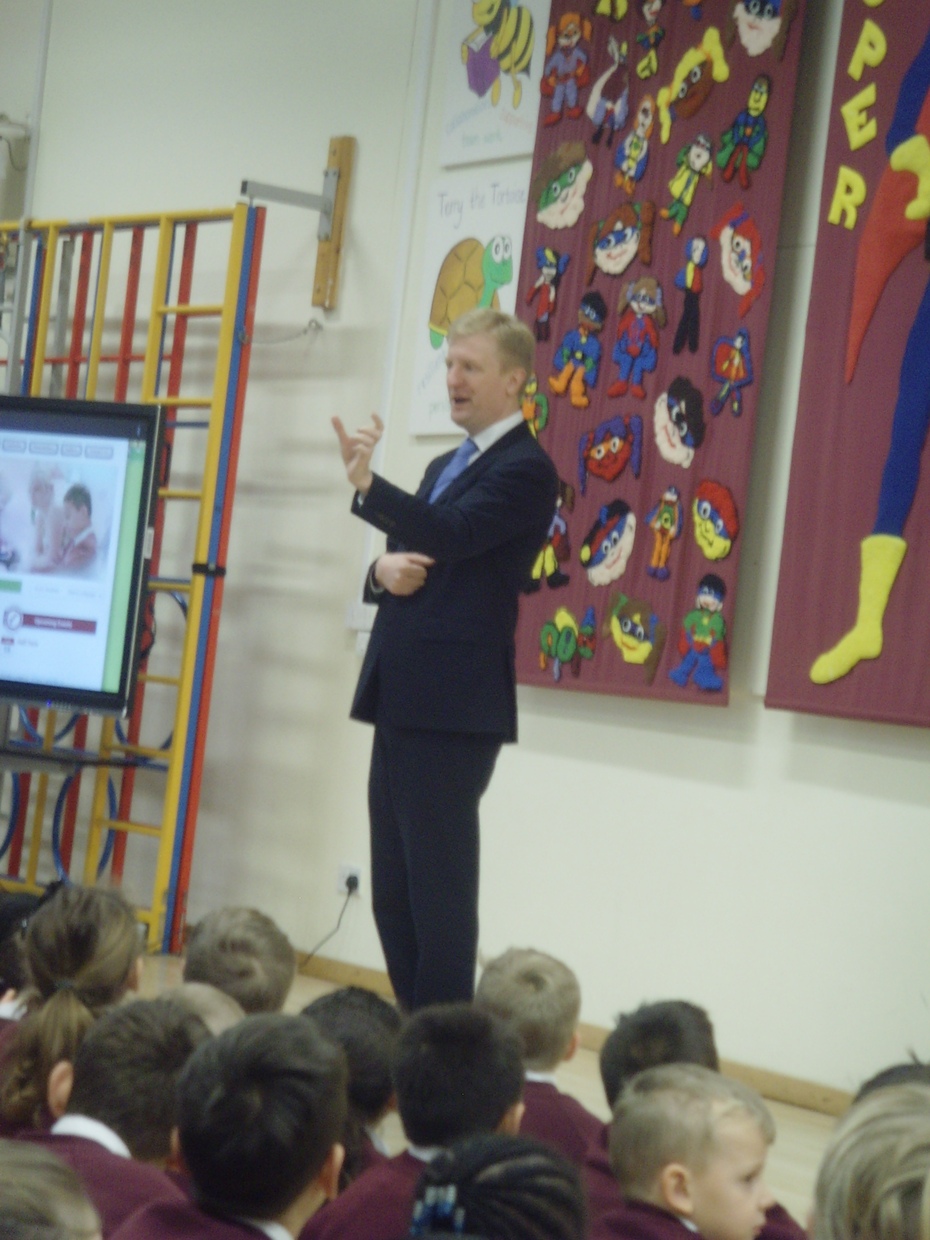 ---
Alan Cocker (cockera) on: Headteacher's Blog
What a lovely surprise I had today. During the morning I was visited by Andriana and Tia from year 1 who showed me their amazing writing. They have been researching monkeys as part of their learning relating Chinese New Year. They have turned their research into information writing. I am so impressed with how much they find out and how well they have put the information together. They are doing really well with using their phonics, finger spaces and using interesting ways to put their sentences together. Well done girls!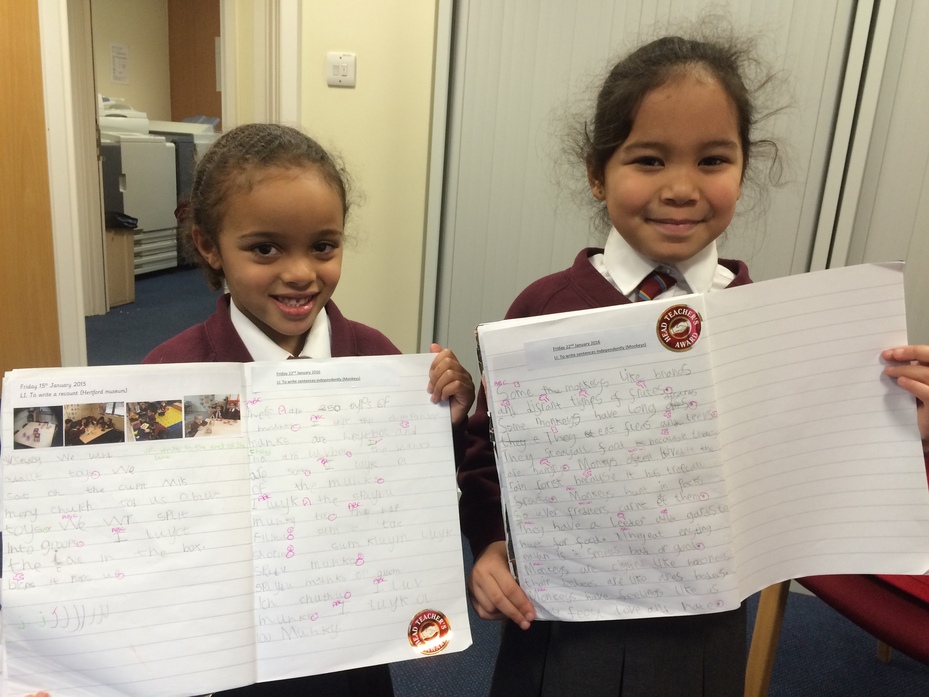 ---
Alan Cocker (cockera) on: Headteacher's Blog
Please be aware that the path to Cranborne Crescent is experiencing some difficulties with drainage since the removal of the dangerous trees. This is fine in wet and warm weather. However, in the recent cold snaps we have found that the salt and grit is not sufficient to stop it icing over and being a hazard. We will assess it daily and may have to close it at a moment's notice.
Please consider using one of the two other entrances during this cold snap to avoid disappointment. We are trying to find a solution to the situation and have grounds people assessing the situation in the coming days.
Many thanks for your anticipated support.
---
Alan Cocker (cockera) on: Headteacher's Blog
Happy New Year! The children have come back excited and ready to learn. The first couple of days have been fantastic. The children have enjoyed sharing their Christmas break and are fired up with the next steps in their learning.
Children in reception have once again impressed us with their home learning. The models, posters, flip flap books, research and diagrams that the children shared with me today were amazing. I have given out so many headteacher awards today that I need to order more!
Well done children!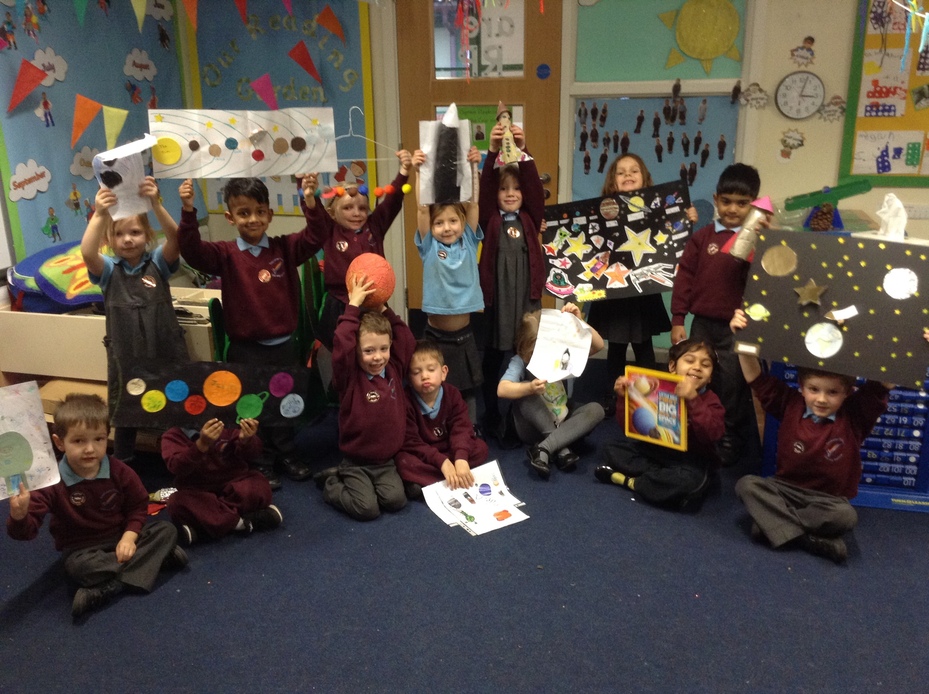 ---
Alan Cocker (cockera) on: Headteacher's Blog
This last week has been wonderful with the children. The music concert was fantastic. It is amazing to see how much the orchestra and choirs have progressed since the start of term. The music team are really making a big difference to the outcomes the children are achieving. Thanks so much for your support in encouraging and helping your child to practice and have the confidence to perform in front of hundreds of people. They were amazing! The Christmas dinner, parties and end of term assembly were lovely events this week - setting us all up to feel festive and excited for the Christmas period. A big thanks to the teaching assistants for their surprise performance and video clip (see above).
I hope that you all get some quality time together with friends and family to make special memories. On behalf of all the staff at Cranborne thank you for your lovely cards, wishes and kind gifts.
Merry Christmas!
---