What a great time we're having in Reception!
6.11.23
We have been looking at a new book this week called Ruby's Worry and talking to the children about their worries and how they make them feel. We spoke about what we would do if we had a worry, We read some different stories that also linked to emotions, such as 'Perfectly Norman' and 'Navi's Roar'. In maths we looked at similarities and differences between different objects, for example one may have been softy, one may have been hard, one might have been thin whilst the other is thick etc. In phonics, we learnt l, h and r sounds and have enjoyed reading some CVC words which include the sounds we know in. In PHSE we learnt about being special. In Music we are beginning to learn our Christmas songs!! We also enjoyed a wonderful visit from Grace the vet! She talked to us about the role of the vet and children had the opportunity to investigate through play using stethoscopes to listen for heart beats, bandaging and studying x-rays. Next week we're looking forward to a visit from the Fire Brigade!! We also learnt about Remembrance Day and why we remember that day. The children made poppies using different medias.
WC 16.10.2023
We started a new book this week called 'Aaaaaarghh Spider!' which the children have loved! We discussed how we'd feel if we saw a spider and children used a mirror to draw their facial expressions. We also made some predictions as to what might happen in the story, made our own spiders and learnt how webs are made! The children also went outside on a spider hunt and even drew chalk spiders on the playground! We also freeze framed the story, using drama to act parts out.
In maths we have been learning to recognise quantities of objects by saying which has more/less. Children were able to tell us from 2 different sets of objects which had the most and which had the least!
In music we listened and responded to a new song by Madness 'Our House'. The children are really gaining confidence in talking about how they feel when they listen to a piece of music and tuning into the instruments used. The children are beginning to keep a steady beat and listen for the pulse. In PHSE we spoke about rules and created a class charter. We played a game which involved someone sitting in the middle of the circle with some keys, and a child in the circle going to quietly steal the keys, from this game we discussed how we don't take other people's belongings.
We wish you all a very happy half term!!
WC 02.10.23
This week the children have loved being outside! We have enjoyed the dry weather and being able to run around in the fresh air.
The children have loved reading 'The Everywhere bear.' The children have loved reading a small bit every day and predicting what might happen next. Unfortunately the bear got lost during his travel to school. The children predicted where the bear may end up. We spoke about how the bear would be feeling whilst they were all alone. We discussed what we would do if we found something that didn't belong to us. The children also created some lost posters for us to display to help us find the bear. Next week we will find out where the bear went and it if made it back to school safely.
We have carried on our primary colour focus in Expressive Arts and Design and this week we studied the artist Pierre Mondrian and his use of primary colours. The children then created their own versions of his most famous print.
In phonics we have been recapping our previously learnt sounds daily. We have also learnt the sounds, ''i', 'n' and 'p'. We have also been practising these letters on a whiteboard.
In PSED we spoke about 4 emotions that we feel, these were, happy, sad, angry and worried. The children gave examples of times when they have felt these emotions. We also thought of some strategies to support us when feeling these emotions and highlighted the importance of sharing these emotions with others.
In Music, we listened and responded to a song by The Carpenters called 'Sing'. We then learnt a new song which had a steady beat, we then performed this in front of each other.
In Maths, we looked at different representations of numbers up to 6. For example, 6 on a die, 6 numicon, 6 bears, etc. This helps to reinforce children's understanding of number and understand that even if the amount is moved, it is still the same number. We will then move on to subitising.
Nursery rhyme this week - 'Wheels on the bus' Bing Videos
Makaton this week - 'Banana' Banana - Makaton Sign of the Week - YouTube
Home learning- Next week we will be looking at children's favourite stories. Please can you talk to your children about this and if possible, please can they bring their favourite book in on Wednesday -please ensure it has a name in.
This week - wc 25.09.23
We have had another busy week in Reception! For Expressive Arts and Design (EAD)The children have enjoyed using their primary colours to create their own Joan Miro artwork, we have attached some pictures to show you what we have been doing. The children enjoyed learning what an artist was and how they created artwork. We reminded the children of the primary colours and were impressed with their memories. In Music, the children have been listening to music and responding to it in their own way, such as, clapping, dancing, tapping their feet. We then sung a song about our names and how each name is great. We then created a pulse along with the song 'Pat a cake.'
We have also started looking at our numbers! We have been looking at a new number a day. This week we have been focusing on 1, 2 and 3. We have been looking at different ways to make these numbers. For example, you can show two fingers or two bears or 2 on a die. Even though the picture looks different, it is always 2! Can you find any ways of showing numbers up to 3? Next week we will be looking at numbers up to 6.
In phonics we have learnt two new sounds. 't' and 'd'. The children are enjoying their rhymes. We will send home the sheets for you to show you the rhymes and the letters we have been looking at. Please remember that if your child is not ready to use a pencil they can show their letter formation in other ways, such as, using their finger to trace a letter on another person's back. The children can use a paintbrush to practise the sounds. The most important thing is that they know what they sounds look like but that they are practising the motion and rhymes.
The children have enjoyed our new book and they look how the bear is traveling. The children have enjoyed sharing their trips with Nutbrown bear - the children have been really confident with sharing their time at home with their classes. The children have made some good predictions of the story. The children have been talking about the emotions of the children in the story. As part of our Personal, Social, Emotional development (PSED) learning the children have been talking about their emotions. Children look back at their time in Reception so far and think of times when they have felt happy, sad, worried etc. Can you think of any times you child has spoken to you about these emotions.
Nursery rhyme this week - 'Pat a cake' https://www.bbc.co.uk/teach/school-radio/eyfs-listen-and-play-pat-a-cake/zrryt39
Makaton sign this week (please and thank you)- https://www.youtube.com/watch?v=cjZVMj3B7XE
Next week - wc 02.10.23
In our PSED learning next week the children will be looking at sharing and helping others. We will be looking at different scenarios and discussing how we could make this better, for example, leaving toys in a mess on the carpet or saying a friend cannot play with you. We will also be talking about the emotions associated with these scenarios.
In EAD we will be listening to song, 'Happy' by Pharrell Williams and finding the pulse in the piece of music. We will be encouraging the children to move in time of the music and discuss their feelings toward it. We will be building on our knowledge of primary colours by looking at the artist. 'Mondrian' and creating our own artwork in a similar style.
In Maths, we will continue to look numbers and the value of them. We will be looking at numbers up to 6.
We will continue our learning with our text, 'Everywhere bear'. The children find out that the bear is lost! We then create a poster to help us find him. We will be talking to the children about what we will do if we lose something, such as, looking in different places or looking in lost property. Children will also be looking at the illustrations in the text and looking at emotions of the characters. We are also looking at small details in the images.
What we have been doing...
This week WC 18.9.23
Our third week in Reception flew by! A big thank you to all the parents and carers who came to our information evening - it was SO lovely to see so many friendly faces! Please don't worry if you couldn't attend as we have posted the powerpoint on this page below. It's been lovely to see friendships blossoming and seeing children becoming more and more confident in the setting. This week we finished our story 'Hello Friend' which included showing emotions on our faces, turn taking games and talking about things that are special to us. We will be starting mathematics next week once our Reception Baselines are complete. In Expressive Arts, we have been learning about the primary colours, naming them and experimenting with paint - the children loved it! The children also really enjoyed different ways of moving during their dance session in PE this week! In music, we enjoyed listening to a piece of music and talking about what we liked/disliked about it.
We began teaching phonics this week and the children have learnt sounds m, a and s. We have sent home the letter formation sheets in your child's folder in order to show you what we've been learning - there is no expectation to complete. Forming letters can also be practiced in a fun way such as using a glitter tray, sand or painting using water! Each letter has its own story and image in order to help your child form the letter:
Next week 25.9.23
We begin this week with a new book 'The Everywhere Bear'. The story is about a class teddy bear, linked to our own class rabbit! We will encourage children to make personal connections with the children in the story, as well as joining in with early rhyming, We will be making lots of predictions about the story and sharing our own ideas with the class. In phonics, we will be learning the next sounds d and t.
In expressive arts, we will be looking at the artist Joan Miro, using our new found knowledge of the primary colours to create a piece of artwork! Children will be experimenting with a range of paintbrushes and colour.
In maths, we will be using objects in order to recognise familiar patterns in order to begin to subitise. Children will be encouraged to notice when the patterns look the same and when they look different, eg 5 fingers, 5 dots on a dice, 5 spots on a ladybird.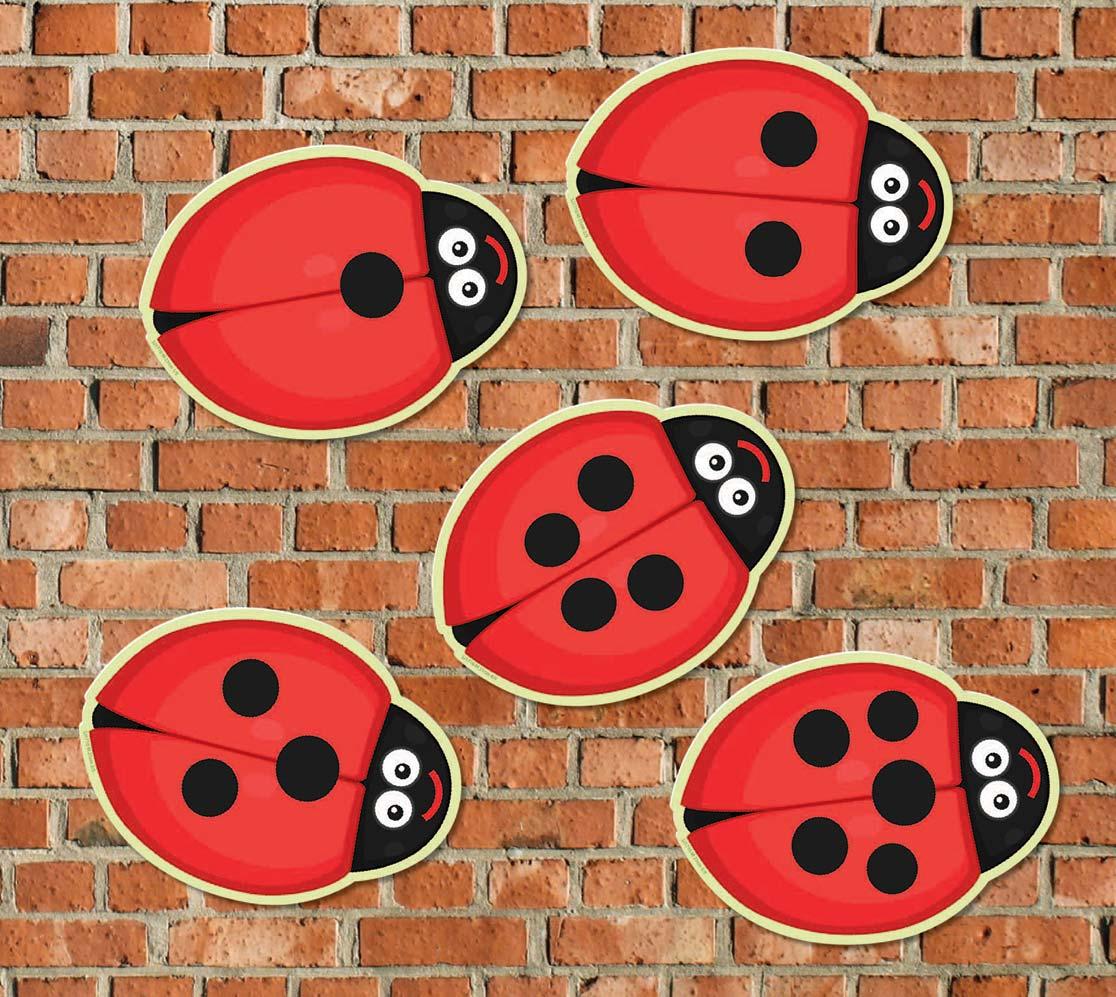 Nursery Rhyme of the Week!
Jack and Jill
Jack and Jill went up the hill
To fetch a pale of water
Jack fell down and broke his crown
Jill came tumbling after!
This week W.C. 11.9.23
What a lovely week we have had in Reception! The children are forming new friendships which is so lovely to watch! They are continuing to learn the classroom routines, along with tidying up! Children enjoyed further exploring the outside environment and in Literacy, we have loved our new Literacy book 'Hello Friend'. The children came up with lots of ideas about what makes a good friend! They also created their own self-portraits by using a mirror to draw the features of their faces and select the correct skin and eye colours. We have also started the Reception Baseline Assessments required of all children, the children have all done their very best! They enjoyed their PE session on Tuesday too and are beginning to learn how to move in and out of spaces safely and changing direction.
Can we please just remind parents to name all water bottles and if you can, pre-order your child's lunch. Thank you!
Next week WC 18.9.23
Another week of exciting learning is planned for next week! We will continue to explore our focus story 'Hello Friend', focussing on our own likes and dislikes in relation to what we like to eat, play with, etc. We will see if any of our friends have similar interests to us. We will also discuss sharing, how we share and why it's nice to share and take turns. Our new class toy bunny (who will be going home with someone next week!) will play a class sharing and turn taking game with us. We will also look at emotions and how we show on our faces how we feel: happy, excited, shocked, worried, upset, angry etc. We will begin to explore primary colours in paint this week too! Children will also continue to explore our environments and become confident with day to day routines. The Reception Baseline Assessments will also continue this week.
This week's nursery rhyme: Humpty Dumpty
Please practice this nursery rhyme with your child this week - singing is so much fun!!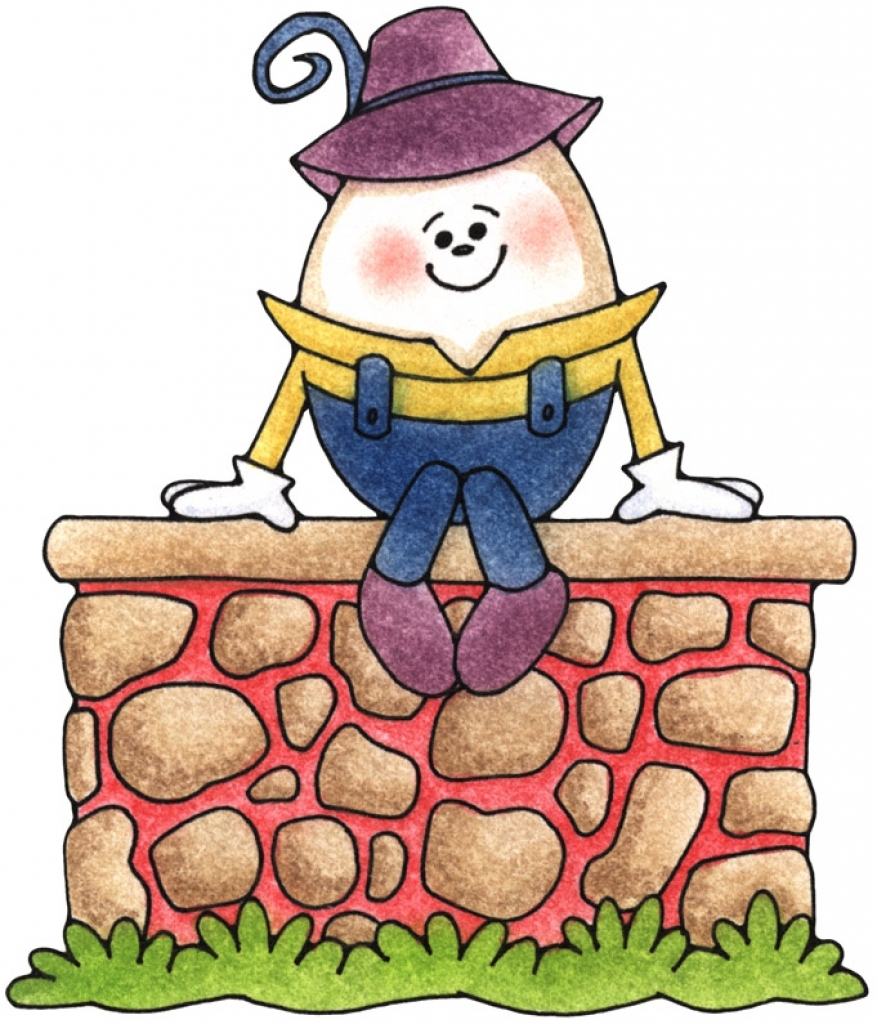 https://www.bbc.co.uk/teach/school-radio/nursery-rhymes-humpty-dumpty-sat-on-the-wall/zhn7kmn
This week W.C. 04.09.23
The children have had a great first week and it has been so nice getting to know them and finding out what they enjoy. We are so impressed with how the children have settled and are already learning some Reception routines. The children have also enjoyed eating lunch in the hall with all their new friends. We have been so busy this week singing lots of songs, learning our new friends' names, playing in the water (using tubes to make it travel), making sandcastles in the sand pit, dressing up and so much more! We have spent time this week playing with the children and showing them all of the fun things our environment as to offer. On Friday, the children went to the library to choose a new book that they would love to share with someone at home. We will be visiting the library weekly to change these books.
Next week W.C. 11.09.23
We are looking forward to having even more fun next week. Next week we are going to be creating some self portraits from looking at our reflection in and mirror. We are also going to start our new Literacy book, 'Hello Friend.' This books helps us to think about how to make new friends and the types of things we may say to them. In Reception we will study one book over two weeks and read a few pages at a time and completing activities that relate to what we have read, rather than reading the whole book. We will also be talking about what makes a good friend. We also also be having a mindfulness session to help us feel calm and relaxed. Our new Personal, Social and Emotional topic is called 'being me in my world.' This week we will be talking about the toys they have enjoyed playing with in our environment. We will be talking about how all of the toys are unique as are all of the children in our Reception classes.
Reminders:
*Please remember to let us know if someone different is collecting your child and provide them with a password that you have told us.
*Please send in a named water bottle daily for your child.
*Please make sure your child is in labelled school uniform.
*Please send your child in with a named book bag daily
*Our PE Day is Tuesday morning the children can come into school in their PE kit for the whole day.
Explore the Learning Environments!
Key Dates!
Friday 29th September: INSET DAY (No Children please)
Monday 2nd- Thursday 5th October: Book Fayre in school
Monday 16th & Tuesday 17th October: Individual and sibling photographs in school
Friday 20th October: Spooky Disco at 3.30pm
Monday 23rd - Friday 27th October: HALF TERM WEEK
Friday 3rd November: FOC Firework Event
Wednesday 15th November: Parent Consultations 5pm - 8pm
Thursday 16th November: Parent Consultations 3.30pm - 6.30pm
Friday 17th November: Children in Need
Friday 1st December: Occasional Day SCHOOL CLOSED
Thursday 7th December:: Flu Vaccination Mop-up
Wednesday 13th December: Christmas Lunch Day
Thursday 14th December: Nursery & Reception Christmas Panto in school
Monday 18th December: FOC Christmas Fayre and Santa's Grotto
Wednesday 20th December: END OF TERM 1.15pm finish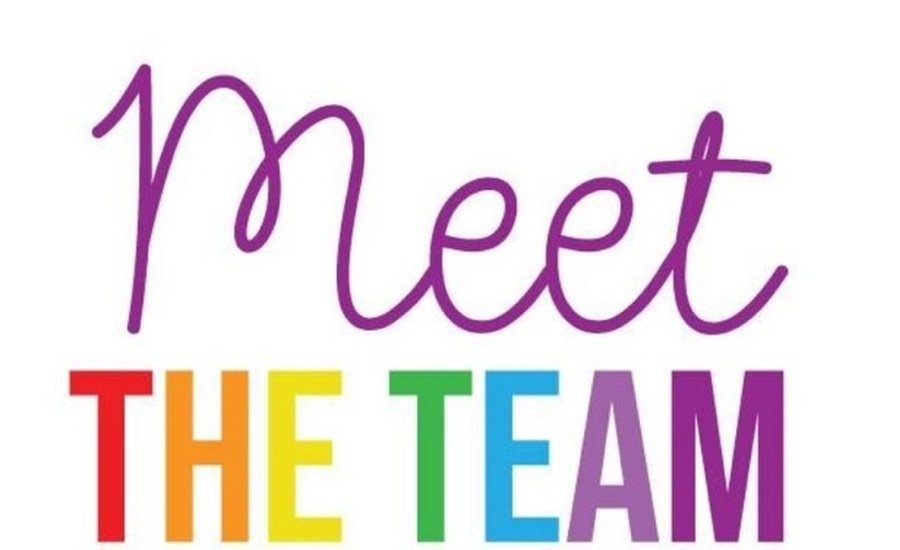 Feel free to email any of the staff with any questions that you may have!

Miss Almond (Class Teacher)

Miss Blanche (EYFS Lead & Class Teacher)

Mrs Alexander (EYP)

Miss March (EYP)
In addition to the above staff there are also 3 other members of our lovely team!:
Mrs Bowie (Learning Support Assistant)
Mrs Byrne (Learning Support Assistant)
Mrs Thomson (Learning Support Assistant)
Our Curriculum
At Cranborne we strive to create an environment that promotes a sense of curiosity, awe and wonder in the children. We have our own bespoke curriculum which we teach to and has been created with your children in mind. This curriculum is pertinent to our children currently in our cohort and we strive for them to be the best that they can be within this and beyond!
An environment that also enables plenty of opportunities for them to self-select and demonstrate the characteristics of effective learning, and where the children can practise, consolidate and rehearse taught skills.
We aim to provide the children with areas that are accessible to them and are organised in a way to promote independence and purposeful play.
Bespoke Curriculum and Curriculum Map
Below you will find our Bespoke Curriculum and Curriculum Map which outlines the learning across the year!
Our learning
We have 7 areas of learning in the Early Years Foundation Stage
Personal, social and emotional (PSED)

Communication and language (CL)

Physical development (PD)

Literacy

Phonics

All words are made up of sounds which are represented by letters. We teach the children how to read these sounds individually and then put them together to make and read words. Once the children can read sounds in words, they can apply this to a sentence, moving on to reading a page in a book, then a book. Please be aware that children go through these stages so may not come home with a 'reading book' straight away.



Please see the following videos for extra support:

https://www.youtube.com/watch?v=XsrMZZ6lbCI&list=PLDe74j1F52zSCiOMSn3zQDSzgu9TrbQ1c&index=11 - Stretchy sounds

Mr Thorne's YouTube channel for phonics is a great resource to help your child consolidate each individual sound. It also supports parents in correctly pronouncing each sound.

On Instagram there are also some great phonics ideas to do at home ...just follow 'phonicsfamily'

Numeracy

Children acquire concepts and develop their understanding of mathematics through opportunities and activities that involve matching, comparing, classifying and making patterns and sequences in different contexts. They improve their skills in counting, understanding and using numbers, calculating, simple addition and subtraction problems. They also learn to describe shapes, spaces and measure.

Understanding of the world

Expressive arts and design
Snow Day Activities
Here are some suggestions for having fun in the snow:
Make a snow angel - great for exercising your arms, legs and core muscles
Build a snow sculpture - it does not have to be a snowman!
Go for a winter walk and search for footprints in the snow - who or what do you think made the footprints?
Look for icicles - how do you think they were formed?
Can you write your name in the snow?
Try painting in the snow - simply mix snow and liquid paint in a pot then off you go!
Hide some objects in the snow then try to find them - don't forget to wear gloves for this!
Target practise - line up a set of objects then try to hit them using a snow ball
We would love to see what you have been doing in the snow; why not post your photos on Evidence Me?Enter text...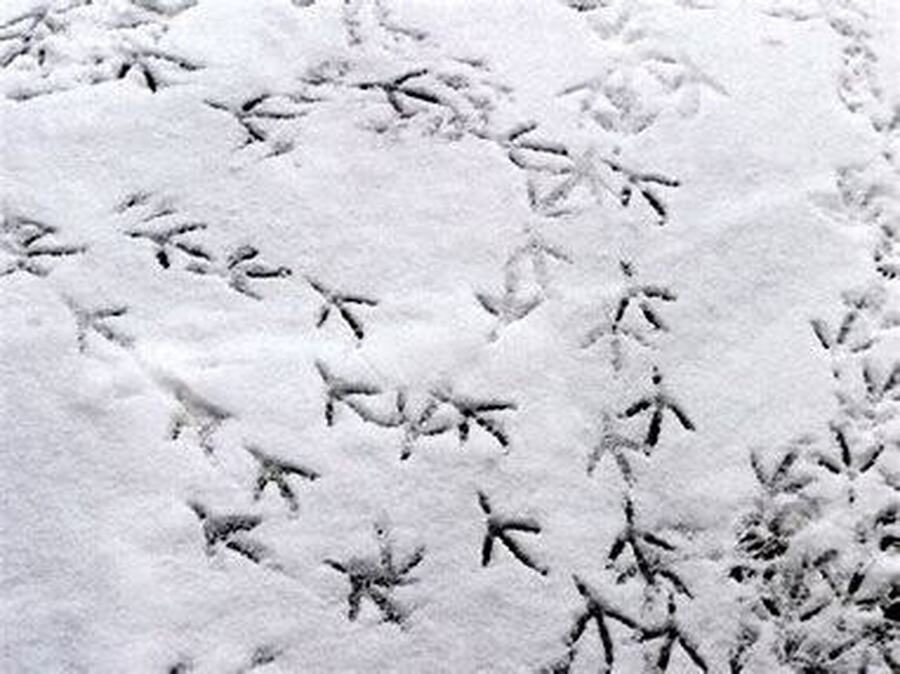 Useful Websites
General
The BBC have some fantastic resources for children. Have a look on their page here for links to resources to help with most areas of the Early Years Foundation Stage.
https://www.bbc.co.uk/bitesize/articles/zks4kmn
Phonics and Reading Resources
Useful websites:
http://www.focusonphonics.co.uk/sound.htm (for pure sounds)
http://www.ruthmiskin.com/en/resources/sound-pronunciation-guide/ (for stretchy and bouncy sounds)
http://www.phonicsplay.co.uk/ (for games and resources)
https://www.oxfordowl.co.uk/reading-owl/find-a-book (for reading books and resources)
Alphablocks - https://www.bbc.co.uk/cbeebies/shows/alphablocks
Maths Resources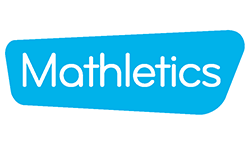 At Cranborne, each pupil has a unique username and password for Mathletics. This is found on the inside front cover of their reading record. Visit www.mathletics.co.uk
Other Websites:
Numberblocks - https://www.bbc.co.uk/cbeebies/shows/numberblocks
http://www.foundationyears.org.uk/mathematical-resources/top-ten-websites-and-online-resources/
http://www.foundationyears.org.uk/what-to-expect-when/

https://www.purplemash.com/sch/cranborneen6can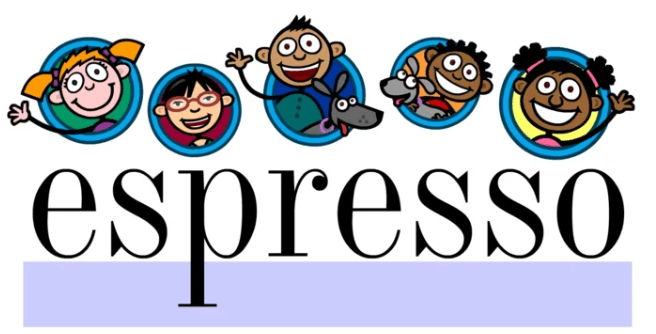 Espresso https://www.discoveryeducation.co.uk/what-we-offer/discovery-educationespresso Username : student15821 Password: rocket