Please note, our PE days for the Autumn term are Tuesday and Thursdays.
Homework
Every week, we will set spelling, English and Maths homework on this web page. Please complete this in your green homework books and return to school on the following Tuesday. Thank you.
Key Dates:
Thursday 1st September - INSET
Friday 2nd September - First day back for children
Monday 26th &Wednesday 28th September - Parent Information Evening (Year 2 date & time TBC)
Monday 3rd October - Friday 7th October - Book Fayre in school
Tuesday 4th October - Harvest Festival Celebrations
Wednesday 5th October - Individual and sibling photographs
Saturday 8th October - FoC Quiz Night
Tuesday 11th October - Open Morning
Sunday 16th October - FoC Family Photo Day
Friday 21st October - FoC Spooky Disco (from 3:30pm, exact times TBC)
Monday 24th - Friday 28th October - HALF TERM
Friday 4th November - Firework Display
Phonics
Phonics is a very important part of the Year 1 curriculum. This is why we dedicate three sessions a week to teach stand alone phonics lessons following the Read Write Inc. scheme. We teach the children initial sounds, and set 2 and 3 digraphs and trigraphs. A digraph is two letters together that make one sound such as 'sh' 'ee' and 'th'. A trigraph is three letters together that make one sound, such as ''igh' and 'air'. We learn a new sound in each of our phonics sessions. We start by identifying the sound in a word, we then write it down (with focus on letter formation), and then have a go at reading a short story with this sound used frequently in it.
Below is the order we will be teaching the sounds.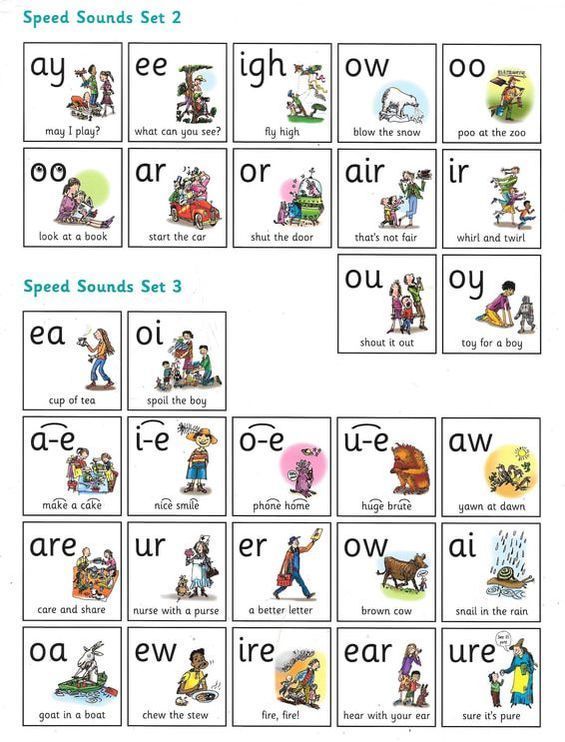 Our learning for Autumn Term...
Welcome to year 1!
Maths
During the Autumn Term we will be learning about:
Positional language
Ordinal numbers
Finding 1 more and 1 less
Estimating and ordering
Regrouping numbers to 10
Addition and subtraction
Mental fluency:

Recalling number bonds to 10 such as 8 + 2 = and 4 + 6

1 more and 1 less than a given number up to 20

Counting to 100 and back

Double and halves to 20




Counting in 2s, 5s and 10s
Geography
In Geography this term, we will be looking at the area surrounding our school. We will be looking at a map of the school ground and will identify natural and man-made features. We will be creating our own symbols and making our own maps.
History
In History this term, we will be looking at the History of Cranborne primary school. We will be looking at photographs from the past, making timelines and talking to people who have seen the changes happening in our school.
Art
In art this half term we will be studying Joan Miro and creating our own abstract animal pictures in the style of his work. We will also be learning about primary and secondary colours and making tints and shades.
Key information:
Please remember that all children need a named water bottle in school every day.

Let your child's teacher know if someone other than you is collecting your child or call the office.
Homework:
Set on a Thursday, and due on a Tuesday.

This will be skills based. Maths, grammar, spelling and reading.
English
In the Autumn term we are going to be focusing on the basics of sentence structure and building simple sentences independently using capital letters and full stops. The children will learn to orally rehearse their sentence before they write it down and will be encouraged to get into the habit of using their 'Fred fingers' to sound out each word they write. The children will also start to build and strengthen their bank of the year 1 spelling words. We will be reading and rewriting parts of traditional tales such Goldilocks and the three bears and Jack and the beanstalk, as well as exploring more modern texts such as Beegu. We look forward to seeing the children progress into independent writers this term!
Letter formation,handwriting and presentation
Letter families
Looking at what letter families each letter belongs to. We have:
Curly caterpillar letters: c, a, o, q, g, d, e, s, f. All of these letters start in the middle of the line and start with a c shape and then you carry on with the rest of the letter.
One armed robot letters: r, m, n, h, b, k, p. For these letters you need to start at the top of the letter and travel down and back up again and then over. Ladder letters: l, I, j, t, u, y. All of these letters you need to start at the top of the letter and travel down.
Zig zag letters: v, w, x, z. These letters are all very straight and have no curves!
When writing on a line all letters should be on the line. Some letters have descenders where part of the letters go under the line, such as: y,g,q, p.
Some letters have ascenders where part of the letter is taller than the rest, such as: d, h, t, b.
Capital letters should always be bigger than the other letters.
Science
For the Autumn term we will be learning about Animals. We will be learning about many different types of animals, sorting animals by their characteristics and learning about herbivores, omnivores and carnivores.
Computing
Our Autumn term unit is all about Online safety. This unit encourages children to begin to think about how to stay safe while using technology and the internet. The children will be learning how to log onto purple mash independently and will understand the importance of keeping their passwords private. They will learn how to navigate purple mash and save their work.
PSHE
In PSHE, we will be studying the Jigsaw puzzle piece, 'Being me in my world'. We will be making a Class Charter, thinking about how to make others feel welcome and how we care for other people's feelings.
Physical Education
This term we will have PE twice a week, in our indoor lessons we be beginning our unit of work on dance. During our outdoor lessons we will be learning all about net and ball games.