Our Knebworth house trip
Parent information evening slides
Please note, our PE days for the Summer Term are Wednesdays and Thursdays
Reminder
Please do not allow your child to bring football cards or pokemon cards into school. While we understand the children enjoy playing with them, they are causing disruption during our learning time and therefore we request they are not brought into school. Thank you for your understanding.
Homework
Enjoy your half term break!
We have sent home the additional set 4 phonics sounds. Please practise reading these with your children in preparation for the phonics screening check. We have attached a digital copy below.
Spelling
Maths
English
Home learning
In the case of bad weather and school closure, please see the list of activities below.
The work below will support your child in the key areas of arithmetic, reasoning, and phonics.
As well as these activities, you can make use of Mathletics ( for Maths ) and Purple Mash (for reading and other curriculum games). Please also see the Phonics screening papers and our educational games and songs.
You can use ' PE with Joe Wicks' you keep you moving. His YouTube Channel is: https://www.youtube.com/playlist?list=PLyCLoPd4VxBuS4UeyHMccVAjpWaNbGomt
| Name | |
| --- | --- |
| a-e Phoneme Spotter Postcard.pdf | Download |
| Arithmetic challenge 1.pdf | Download |
| Arithmetic challenge 2.pdf | Download |
| Arithmetic challenge 3.pdf | Download |
| Arithmetic challenge 4.pdf | Download |
| Arithmetic challenge 5.pdf | Download |
| e-e Phoneme Spotter Postcard.pdf | Download |
| i-e Phoneme Spotter Postcard.pdf | Download |
| o-e Phoneme Spotter Postcard.pdf | Download |
| Phase 5 Split Digraph Phoneme Spotter Postcard.pdf | Download |
Summer Key Dates:
Tuesday 16th May- Year 1 Knebworth House 'How plants grow' trip
Wednesday 17th May- Class photos
Monday 29th May- Break up for half term
Monday 5th June- Return to school
Thursday 8th June- Sports day
WC Monday 12th June- Phonics assessment week
Monday 26th June- INSET day
Tuesday 27th June- Exhibition evening starting 5pm
Thursday 13th July- Transition day
Sunday 16th July- Friends of Cranborne Summer Fayre
Friday 21st July- End of term- finish at 1:15pm
Phonics
Phonics is a very important part of the Year 1 curriculum. This is why we dedicate three sessions a week to teach stand alone phonics lessons following the Read Write Inc. scheme. We teach the children initial sounds, and set 2 and 3 digraphs and trigraphs. A digraph is two letters together that make one sound such as 'sh' 'ee' and 'th'. A trigraph is three letters together that make one sound, such as ''igh' and 'air'. We learn a new sound in each of our phonics sessions. We start by identifying the sound in a word, we then write it down (with focus on letter formation), and then have a go at reading a short story with this sound used frequently in it.
Below is the order we will be teaching the sounds.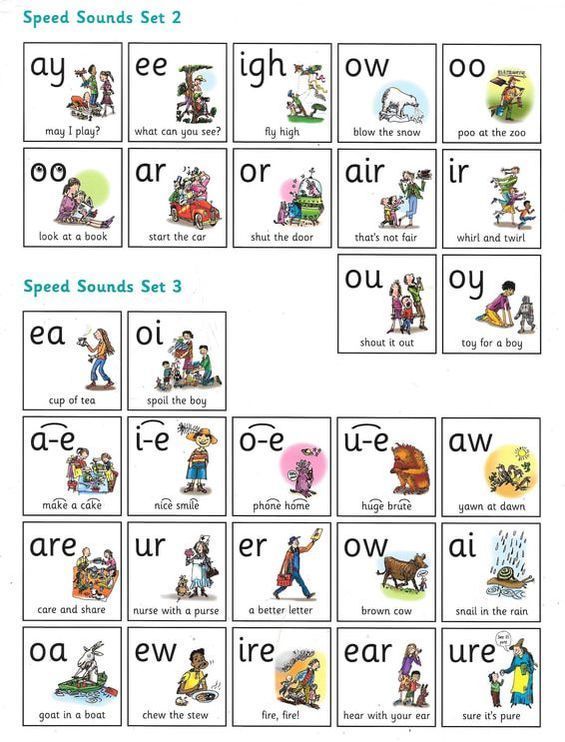 Our learning for Summer Term...
Maths
In the Summer Term, we will be covering the following:
Measures- non- standard and simple standard

Multiplication

Repeated addition

Arrays

Multiplication problem solving

Division

Time- o'clock and half past

Fractions- sharing into equal groups

Fractions of shapes

Numbers to 100- place value

Place value, ordering and comparison
Mental fluency:

Recalling number bonds to 20 such as 18 + 2 and 4 + 16

1 more and 1 less than a given number up to 50

Counting to 100 and back

Double and halves to 20




Counting in 2s, 5s and 10s
Foundation Subjects
In Geography, this term we will be learning all about the weather.
In History, we will be learning about the history of flight.
In Art this term, we will be studying the work of Andy Goldsworthy. We will be exploring making pieces of art with natural materials and creating pictures in the style of Andy Goldsworthy.
In Computing, we will begin to investigate coding.
In PSHE this term, we will be learning all about relationships.
Key information:
Please remember that all children need a named water bottle in school every day.

Let your child's teacher know if someone other than you is collecting your child or call the office.
Homework:
Set on a Thursday, and due on a Tuesday.

This will be skills based. Maths, grammar, spelling and reading.
English
We are so impressed with the progress made across the year group so far this year. The children have been focusing on the basics of sentence structure and building simple sentences independently using capital letters and full stops. As we move forward into the Summer term, the children will be encouraged to continue to write independently and will be joining their sentences to write short narratives.
Letter formation, handwriting and presentation
Letter families
Curly caterpillar letters: c, a, o, q, g, d, e, s, f. All of these letters start in the middle of the line and start with a c shape and then you carry on with the rest of the letter.
One armed robot letters: r, m, n, h, b, k, p. For these letters you need to start at the top of the letter and travel down and back up again and then over.
Ladder letters: l, I, j, t, u, y. All of these letters you need to start at the top of the letter and travel down.
Zig zag letters: v, w, x, z. These letters are all very straight and have no curves!
When writing on a line all letters should be on the line. Some letters have descenders where part of the letters go under the line, such as: y,g,q, p.
Some letters have ascenders where part of the letter is taller than the rest, such as: d, h, t, b.
Capital letters should always be bigger than the other letters.
Science
In the Summer term, we will be learning all about plants. We will be identifying parts of plants, sorting and naming a range of garden and wild plants and observing changes in plants over time. We are really looking forward to our plants trip to Knebworth House.
Physical Education
This term, our indoor PE unit will be Dance, where the children will be learning to travel in different ways across the space and will be learning to move their bodies to the beat of the music. Our outdoor unit will be fundamental movement skills, where the children will be learning to hop, skip, catch, throw and travel safely at different speeds.