Year 4
Welcome to Year 4!
Here you will find photographs of all the exciting learning going on in our classes, links to websites to support learning.
We hope you find this page useful and enjoy having an insight into our class.
4P: Miss Panayiotou and Mrs Proudlove
4K: Mrs Khan and Mrs Burrows
Newsletters
Please click on the links below to access the current newsletters for year 4.
Please feel free to download the year 4 curriculum map so you can see what your child(ren) will be learning about this year.
Super Science
This term, we have been learning about states of matter. We have discussed and looked at how particles are laid out in solids, liquids and gases. We also pretended to be particles in matter.
For one of our sessions, we investigated how we could change state from a liquid to solid. We had some milk, ice and salt and tried making ice cream It was very fun and tasted yummy!!
P.E. Power!!
This term, we represented Cranborne in the Athletics Tournament at Dame Alice Owen. Out of six schools, we came fourth! We worked so hard and well as a team. We didn't mind that we didn't come first, it's the taking part that counts!
Useful Websites:

Please find your child's log in details in their Reading Record. If you have any questions, please come and see us.
Homework & Spellings
Homework will be given out on a Thursday and will need to be completed by the following Tuesday.
If your child is struggling to complete their homework, please encourage them to see us before the homework is due and not on the day it is due.
Where possible, we will try to upload the homework on to the website should you need another copy. If you do not find one on the website, please come and speak to us and we will be happy to help.
This week's homework will be securing the children's knowledge on rounding.
Maths so far has been quite challenging but we have been persevering with it and even though we have been stuck in the pit, we have come out smiling and feeling very proud!
Our first unit we looked at was rounding. There are lots of things to remember - ask us to show you! For now though, have a look at the rounding work we have been doing in class...
We LOVE Literacy!
This term in literacy, we have learnt lots! And it has only been our fourth week back!! Our teachers say that we are superstars!!
Our first literacy unit is looking at writing a narrative. One of the stories we have been focusing on is called 'The Egyptian Cinderella'. When we were introduced to it, we thought it could be based on the Cinderella story so we read the first couple of pages and created a Venn diagram to visually see the differences and similarities.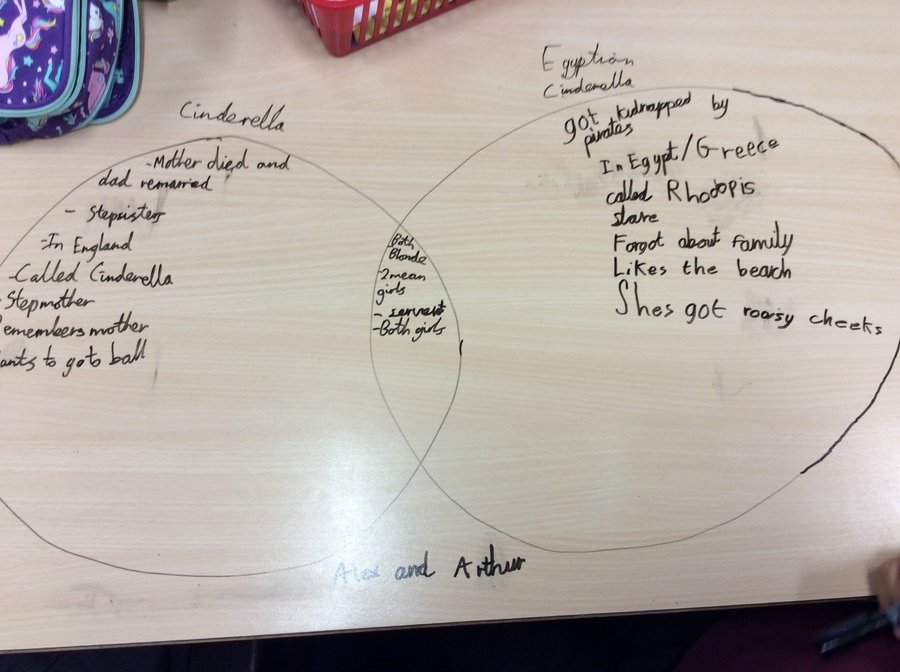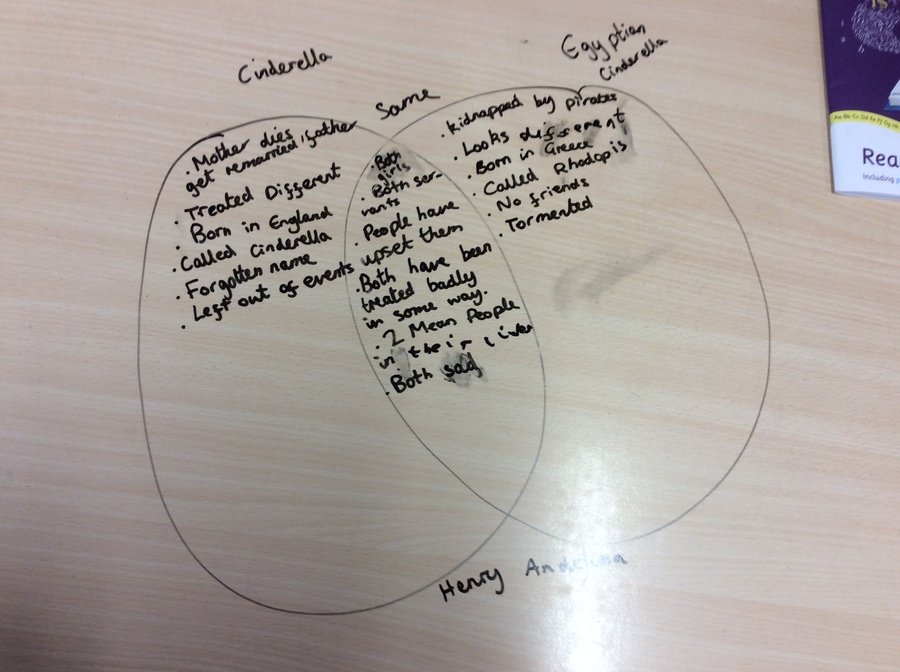 For one of our lessons, we discussed the feelings and emotions of Rhodopis and how she must be feeling because of the three servant girls being so rude to her because she looks different. We decided that we were going to put ourselves in her shoes and wrote a letter to an agony person asking for support and advice.