Year 4
Welcome to Year 4!
Here you will find photographs of all the exciting learning going on in our classes, links to websites to support learning.
We hope you find this page useful and enjoy having an insight into our class.
4P: Miss Panayiotou and Mrs Proudlove
4K: Mrs Khan and Mrs Burrows
Dates for your Diary...
Friday 7th March - World Book Day - Dress up as your favourite book character
Friday 15th March - Comic Relief - Come into school wearing non-uniform but there's a catch...you have to wear it BACK TO FRONT!
Thursday 21st March - Kingswood Information Evening - 6pm
Thursday 28th March - Year 3 and 4 Spring Term Concert
Mary Poppins
By Monday 11th March, we expect all children to know their lines and not need their script. Please use the script as part of your daily reading focusing on punctuation, expression, loud and clear voices and actions.
Newsletters
Please click on the links below to access the current newsletters for year 4.
Super Science
As you may have heard from your children, we have been learning about animals including humans . Our main focus these past two weeks have been about the digestive system. Children had the opportunity to make their own digestive system to see what happens inside our body when we eat! It was very fun but a bit gruesome.
P.E. Power!!
This term, we represented Cranborne in the Athletics Tournament at Dame Alice Owen. Out of six schools, we came fourth! We worked so hard and well as a team. We didn't mind that we didn't come first, it's the taking part that counts!
Year 4 Speed Stacking
Winners of Year 4 Speed Stacking 2019!!
The whole year group practised so hard for the speed stacking tournament and it was a very hard decision for teachers to choose children to represent Cranborne.
The children that participated worked extremely well together and resulted in winning the tournament.
WELL DONE YEAR 4!!
Useful Websites:

Please find your child's log in details in their Reading Record. If you have any questions, please come and see us.
Homework & Spellings
Homework will be given out on a Thursday and will need to be completed by the following Tuesday.
If your child is struggling to complete their homework, please encourage them to see us before the homework is due and not on the day it is due.
Where possible, we will try to upload the homework on to the website should you need another copy. If you do not find one on the website, please come and speak to us and we will be happy to help.
Maths so far has been quite challenging but we have been persevering with it and even though we have been stuck in the pit, we have come out smiling and feeling very proud!
We are having a big push on times tables and we expect children to leave year 4 knowing all their times tables facts. We are currently focusing on multiplying and dividing any number by 10, 100 and 1000. Please see below for a list of maths areas we will be covering this term.
On Monday 21st January, children in year 4 took part in an Anglo Saxon day. Everyone came in looking amazing and it was such a fantastic day. In the morning, Wolfgar (the leader of History off the Page) lead everyone into the hall to sit around a campfire. Children learnt how to greet people and then went off to have a look at the different market stalls that would be around back then.
Children took part in lots of activities such as:
Candle making with hot wax
Making candle holders with clay
Making paint and writing their name
Making friendship bands and weaving
Making medicine for different illnesses, aches and pains
Learning how to hold a bow and arrow.
In the afternoon, children were archaeologists and dug looking for Anglo Saxon artefacts. They then used a catalogue to help identify the different artefacts.
We LOVE Literacy!
This term in literacy, we have learnt lots! And it has only been our fourth week back!! Our teachers say that we are superstars!!
Our first literacy unit is looking at writing a narrative. One of the stories we have been focusing on is called 'The Egyptian Cinderella'. When we were introduced to it, we thought it could be based on the Cinderella story so we read the first couple of pages and created a Venn diagram to visually see the differences and similarities.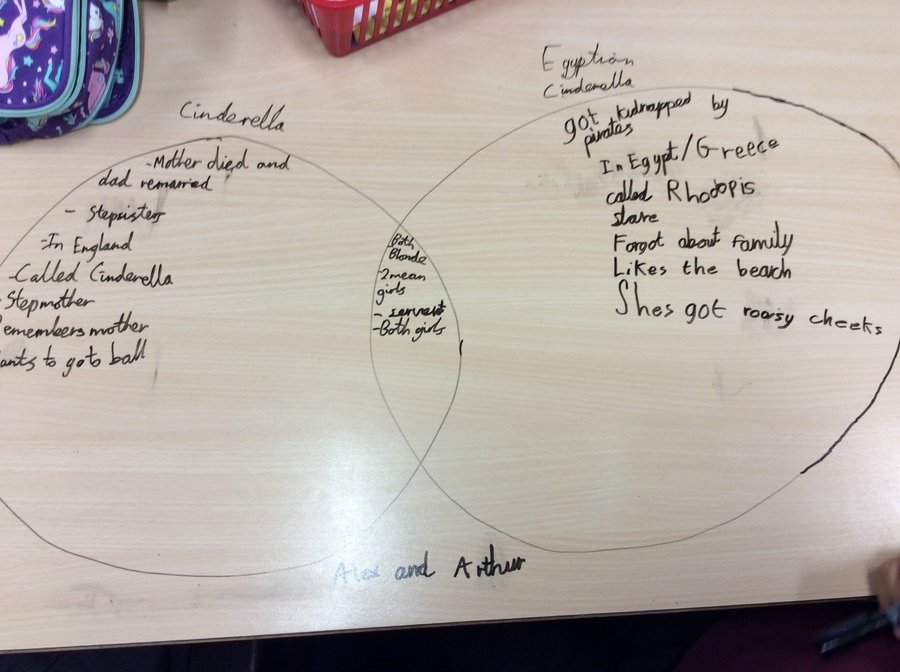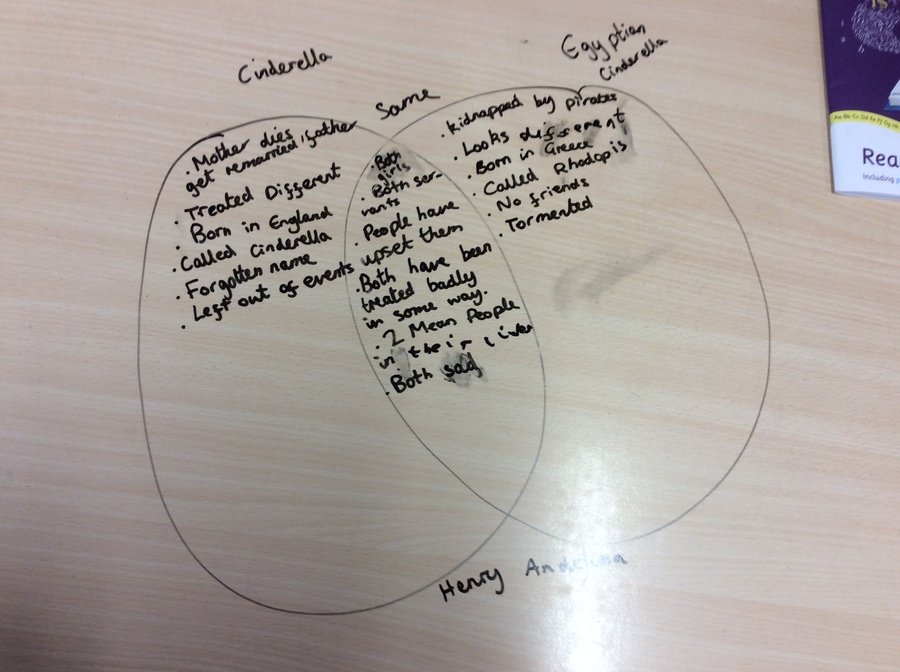 For one of our lessons, we discussed the feelings and emotions of Rhodopis and how she must be feeling because of the three servant girls being so rude to her because she looks different. We decided that we were going to put ourselves in her shoes and wrote a letter to an agony person asking for support and advice.