Year 4
Welcome to Year 4!
Here you will find photographs of all the exciting learning going on in our classes, links to websites to support learning and links to the latest homework.
We hope you find this page useful and enjoy having an insight into our class.
Mrs Caldwell, Mrs Johnson, Miss Panayiotou, Mrs Tyler, Mrs Yucebas, Mrs Proudlove,
Homework
Click on the link below to access homework
Maths Homework: 1.2.18- Check Mathletics for your homework this week
Maths Homework: 24.1.18- Check Mathletics for your homework this week
Maths Homework: 18.1.18- Check Mathletics for your homework this week
Newsletters
Click on the link below to access the latest newsletter
Super Science
Our Science topic this term is 'Changing States'.
In the first few weeks of the Spring Term, we will be comparing solids, liquids and gases.
It might be a good idea to try and spot some examples day to day.
Are there any examples you an think of that might change? How do they change? Why?
Useful Websites:

Please remember to make use of the above websites. They will help reinforce learning at home and they are really fun to use!!
Sam learning hasn't been used in a while. To access the page, click on the link.
Enter the Centre ID (Located on top right of page) - BH21CC
User ID and Password: Child's D.O.B. in the format of DDMMYY followed by their initials e.g. if your child's birthday is on the 3rd October 2007 it would be 031007 followed by first letter of forename and surname.
Please come and see us if there are any problems.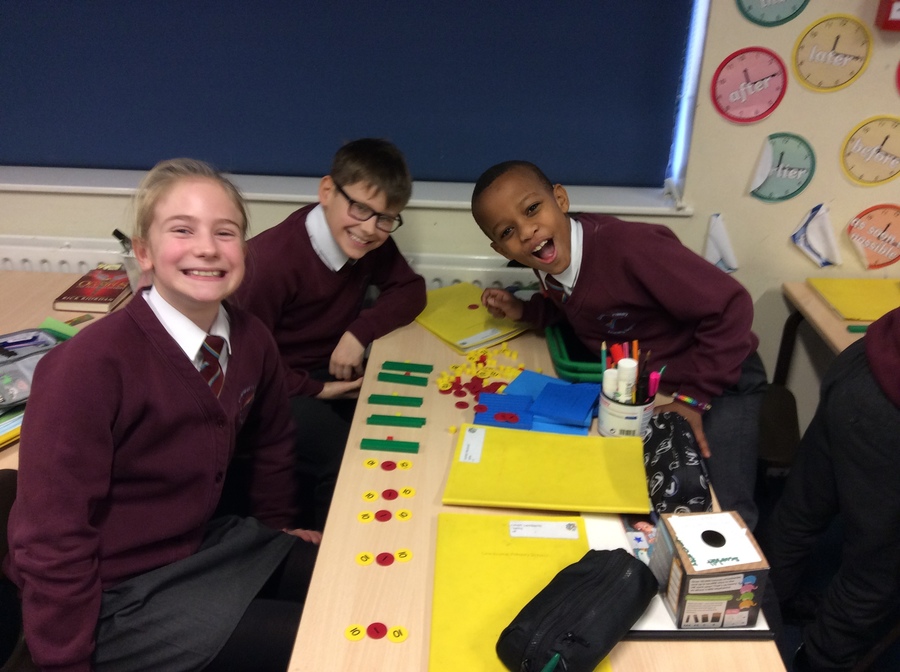 Scarlett, Garbriel and Amari (4P) working hard proving their learning on multiplying by 10 using manipulatives.
In maths this term, we will be looking at scaling and correspondance in more detail. We have also been using bar modelling to help with this.
We always make sure we are challenging ourselves and we know that good learning takes place when we are Stuck in the Pit!
Please make sure that you practice reading the time on digital and analogue clocks as this will be a focus soon!
Reece Barnes (4C) has won a Headteacher's award for investigating the effect of multiplying and dividing by 10 and 100! Well done Reece!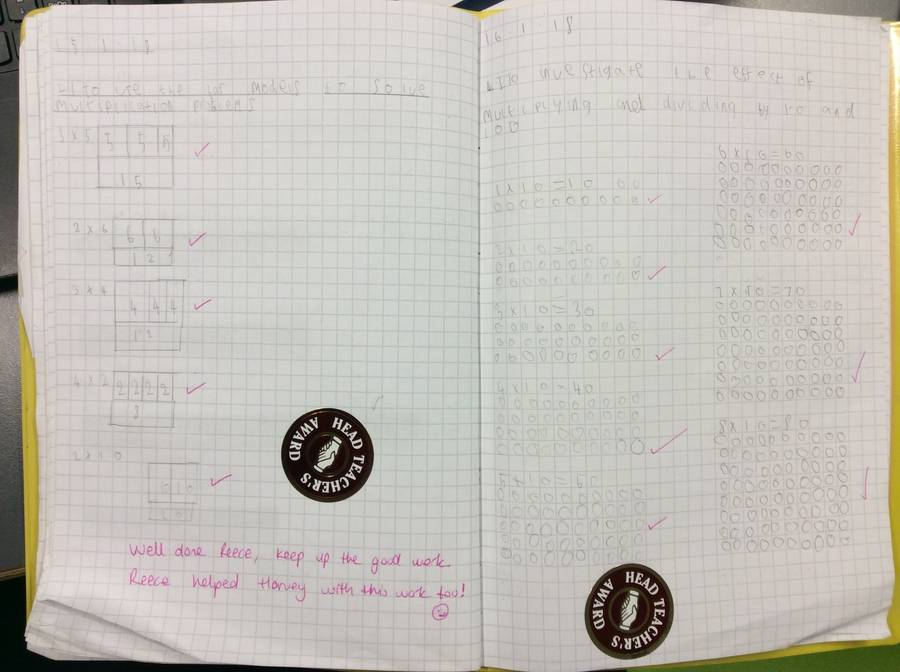 We LOVE Literacy!
In Literacy this term, we are reading a book by the author Michael Morpurgo. The book was called 'The Butterfly Lion' and it has got us all completely hooked!
In the upcoming weeks, we will use this book to help inspire our narrative writing.
Alexander Yap (4C) has worked very hard on achieving his target . He has been resilient in working on feedback and has been supporting other children in the class to do the same. Excellent effort Alexander!