Year 3
Mrs Davis, Mrs Ingrey, Mrs Sturge, Mrs Cooper and the children of Year 3 welcome you to our exciting page. Here you will find:
Evidence of your child's learning

Helpful reminders

Latest news

Homework support

Other useful information
As always, if you have any questions, please do not hesitate to catch us at the end of the day or arrange a meeting at the office.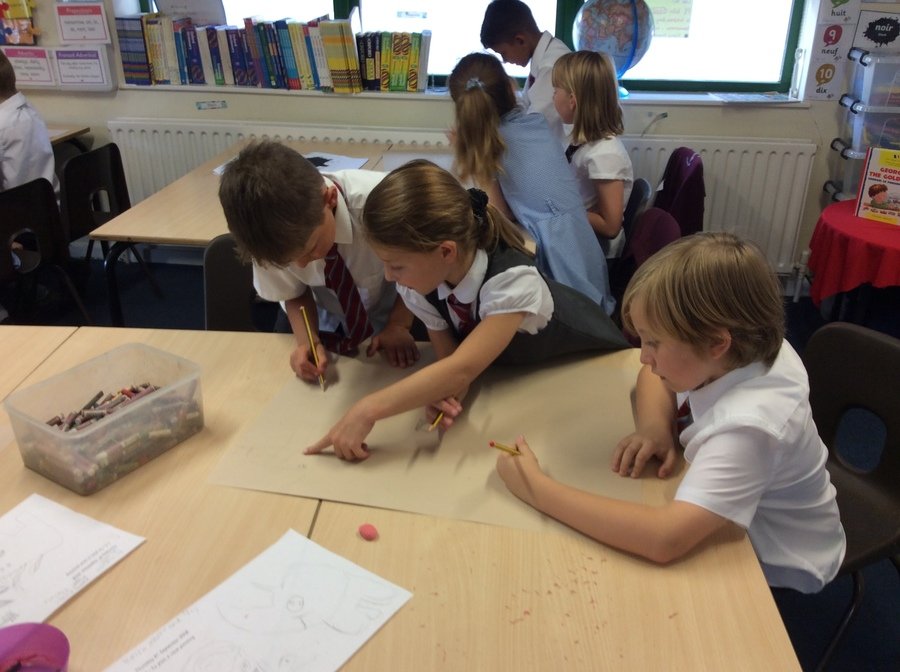 Super Learner Side-Kicks. Each side-kick possesses learning behaviours that they are very happy to share with our children.
Barney the Owl is independent and organized.
Creativity the Cat thinks outside the box.
Scatter the Spider makes links in learning.
Bumble the Bee works collaboratively.
Terry the Tortoise never gives up!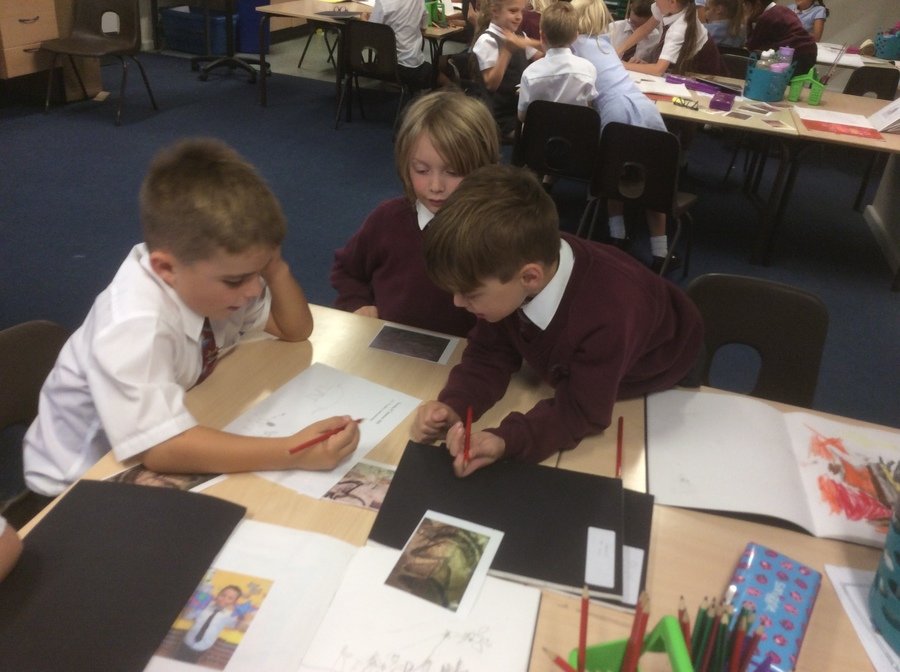 Autumn term's learning
Literacy - Fables
Maths - we are continuing to use the bar method which will help support their ability to problem solve alongside their knowledge of number facts and calculation. This term we will be focusing on the place value of numbers as well as counting, partitioning and calculating. Children should be able to partition a range of numbers and identify the value in each digit, e.g. 1234 – 1 = one thousand, 2 = two hundred, 3 = three tens, 4 = 4 ones.
Science - Rocks and Soils. The children will look at the properties of rocks and learn their different names. After half term we will move onto the topic of Animals, including Humans. Here we will look at eating healthily and the effect that exercise has on our bodies.
Computing - We are communicators and presenters using apps such as iMovie to teach this skill.
PE - Tag Rugby and Swimming
Topic - Stone Age and then development to the Iron Age. This is the central theme through which we will be teaching many areas including History, Geography and Art.
WELCOME BACK!
Mrs Davis, Mrs Ingrey, Mrs Sturge, Mrs Cooper (teachers), Mrs Bird, Mrs Alexander and Mrs Crawshaw (teaching assistants) would like to give all Year 3 children and parents a very warm welcome!
Please find web links to support your child with their times tables practice, which is an area we will have a particular focus to. These can be found in the home learning section of this page. Reading records will be checked three times a week (Monday, Wednesday and Friday) so please ensure that your child is reading when they get the chance to and that you sign to acknowledge this!
Key dates
Weds 3rd October – Harvest Assembly at 9.10am
Weds 10th October – Open Morning
Thurs 11th October – Class Assembly 3SC at 9.10am
Weds 17th October -Individual photographs
Mon 22nd October – INSET day
Tues 23rd October – Celtic Harmony Trip
Thurs 13th December – Class Assembly 3ID at 9.10am
Tues 18th/Thurs 20th December – Pantomime Visit (date to be confirmed)
Cave paintings!
Year 3 have been studying cave paintings from the Stone Age. We looked at images from the Lascaux Cave in France and went on a virtual tour of it. Then we practiced sketching images and symbols that can be found in Stone Age Cave Paintings. We even tried doing this under the tables to get a feel of how it would have been painting on cave walls and ceilings! We then moved on to drawing sections of the paintings from the Lascaux Caves using natural, earthy colours such as red, yellow, brown, white and black. Finally in groups we designed our own cave painting and drew it on large pieces of sugar paper using pastels and charcoal. These have all been displayed together to form our own Year 3 cave outside our classrooms.
Latest news and reminders...
2018 Autumn Term:
Outdoor PE is on a Wednesday morning and will be taught by our specialist PE coach. The children will be learning about Tag Rugby

which will include skills such as: ball handling, throwing/catching, attacking, defending, decision making, teamwork and sportsmanship.

Please ensure

full

kit is in school and any hats and sun cream to be applied before school.

Instead of our indoor PE session, Year 3 will be swimming on Friday mornings all term. Please ensure your child has their swimming gear and a suitable coat, as they will be walking to Furzefield Leisure Centre. If your child intends to wear goggles during swimming then you will need to send in a letter to us stating this and that you will take responsibility if there are accidents.
Homework will be given out on a Thursday and is expected to be handed in on a Tuesday. Spellings will run Friday to Friday.

Sometimes we ask the children to complete projects for homework - more time will be given for this.

Please encourage your child to read every day, where possible, and please initial your child's reading records. We have introduced Accelerated Reading in Year 3 this year. Children will be able to complete their quizzes at school once they have finished reading their book.

Please also enourage your child to use Mathletics. If you need your child's logon, please speak to Mrs Davis/Mrs Ingrey and Mrs Sturge/Mrs Cooper. The website link is below:
Home Learning
Please find the latest homework below...
Please send any project-based homework, such as PowerPoint presentations to the below email addresses: