We would like to congratulate the Year 3 children for their fantastic singing in the Year 3 & 4 performance of Mary Poppins on Thursday 28th March. You all sang so beautifully and we are very proud of you.
Year 3
Mrs Davis, Mrs Ingrey, Mrs Sturge, Mrs Cooper and the children of Year 3 welcome you to our exciting page. Here you will find:
Evidence of your child's learning

Helpful reminders

Latest news

Homework support

Other useful information
As always, if you have any questions, please do not hesitate to catch us at the end of the day or arrange a meeting at the office.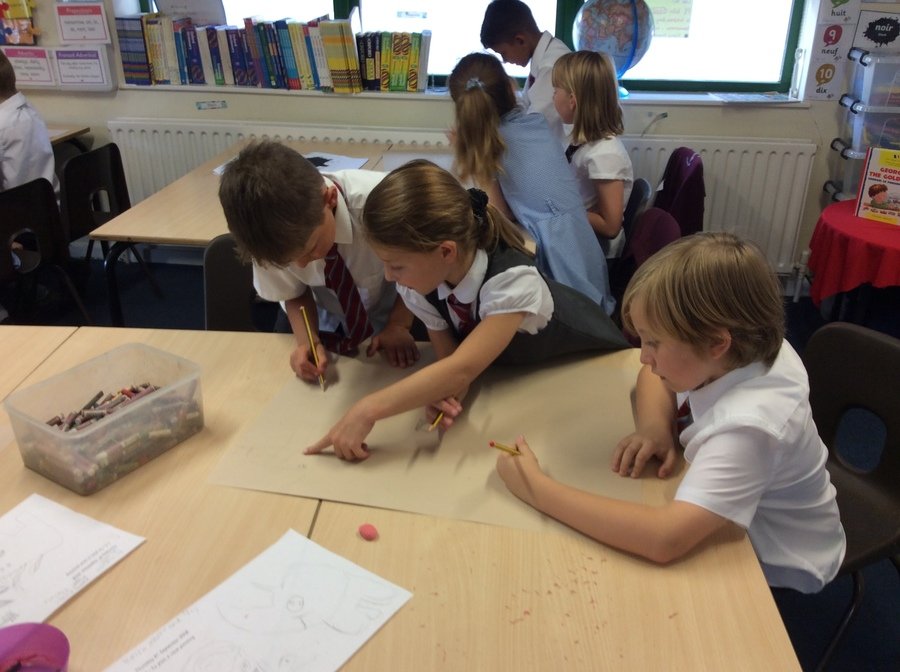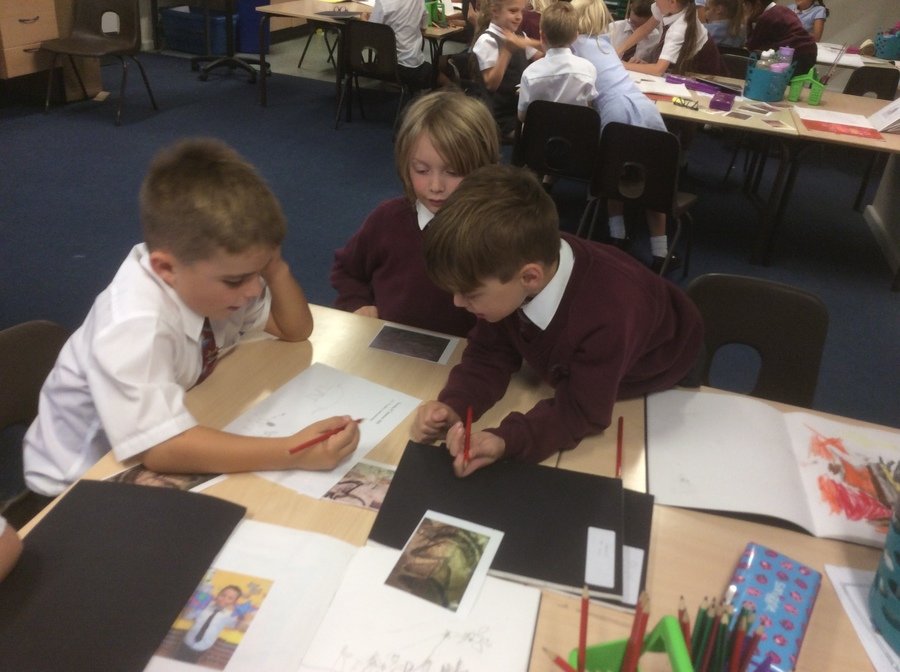 Summer term 1's foundation subject learning
Science - Plants.
Computing - We are pollsters.
PE - Netball and Gymnastics.
Topic - The Rainforest. This is the central theme through which we will be teaching many areas including Geography and Art.
RE - The Life of Jesus and Rules.
PSHCE - Good to be me.
We wish you all a lovely Easter break. There is no additional homework for the children aside from their usual weekly spellings, times tables and reading practice.
Year 3 have had a productive start to 2019. They have created some fantastic mosaics in art as part of our topic on the Romans and have been learning about the Roman Empire and why it invaded Britain. In Science they have completed the topic of Animals including Humans and begun to learn about Magnets and Forces; this will continue after half-term. The children have been learning to play the recorder in music and have had a go at being programmers in Computing.
The Year 3 Team are really proud of how hard the children have been working to learn their times tables.
Please find web links below to support your child with their times tables practice, which is an area we will have a particular focus to.
https://www.topmarks.co.uk/maths-games/5-7-years/times-tables
Key dates
Thursday 28th March - Year 3/4 Mary Poppins Production
Monday 1st April - FOC Easter Egg Hunt
Friday 5th April - School finishes at 1.15pm
Tuesday 23rd April - Summer term begins. Children can wear any clothing worn for uniformed organisations such as Scouts/Beavers/Rainbows/Guides, to celebrate St George's Day.
Cave paintings!
Year 3 have been studying cave paintings from the Stone Age. We looked at images from the Lascaux Cave in France and went on a virtual tour of it. Then we practiced sketching images and symbols that can be found in Stone Age Cave Paintings. We even tried doing this under the tables to get a feel of how it would have been painting on cave walls and ceilings! We then moved on to drawing sections of the paintings from the Lascaux Caves using natural, earthy colours such as red, yellow, brown, white and black. Finally in groups we designed our own cave painting and drew it on large pieces of sugar paper using pastels and charcoal. These have all been displayed together to form our own Year 3 cave outside our classrooms.
Celtic Harmony
In October the whole of Year 3 had a lovely day visiting Celtic Harmony, a reimagined Stone Age village near Hertford, where they immersed themselves in the life of a Stone Age person, They learnt about clothing, making fires, foraging for food, making and using weapons and the general life of people who lived in the Stone Age. When they returned to school the children wrote fantastic recounts of their day.
Latest news and reminders...
2019 Spring Term:
Outdoor PE is on a Thursday afternoon. The children will be learning about Tennis

which will include skills such as: balancing and controlling the ball on the racket, hitting/receiving, positioning within a rally/match, decision making, teamwork and sportsmanship.

Please ensure

full

kit is in school and that children have appropriate, separate sports footwear.

Our indoor PE session is now on Wednesday mornings all term

and will be taught by our specialist PE coach.

The children will be learning Gymnastics, including how to present themselves before and after performing, how to roll, travel and jump like a gymnast!
Homework will be given out on a Thursday and is expected to be handed in on a Tuesday. Spellings will run Friday to Friday. Children will be tested on their times tables every Friday.

Sometimes we ask the children to complete projects for homework - more time will be given for this.

Please encourage your child to read every day, where possible, and please initial your child's reading records. Reading records will be checked three times a week (Monday, Wednesday and Friday) so please ensure that your child is reading when they get the chance to and that you sign to acknowledge this! The children have become confident with using the Accelerated Reading Scheme we introduced for the first time in Year 3 this year. They are enjoying being able to complete their quizzes at school once they have finished reading their book.

Please also enourage your child to use Mathletics. If you need your child's logon, please speak to Mrs Davis/Mrs Ingrey and Mrs Sturge/Mrs Cooper. The website link is below:
Home Learning
Please find the latest homework below...
Please send any project-based homework, such as PowerPoint presentations to the below email addresses: